Dan Menapace's metal wedge ramp was the bomb. Set up just like the ones you saw in BMXA used by RL and Buff this thing was killer.
Here I try to do a "wilton" in from of Tom Nieradka's house in Dunellen, NJ circa 1985.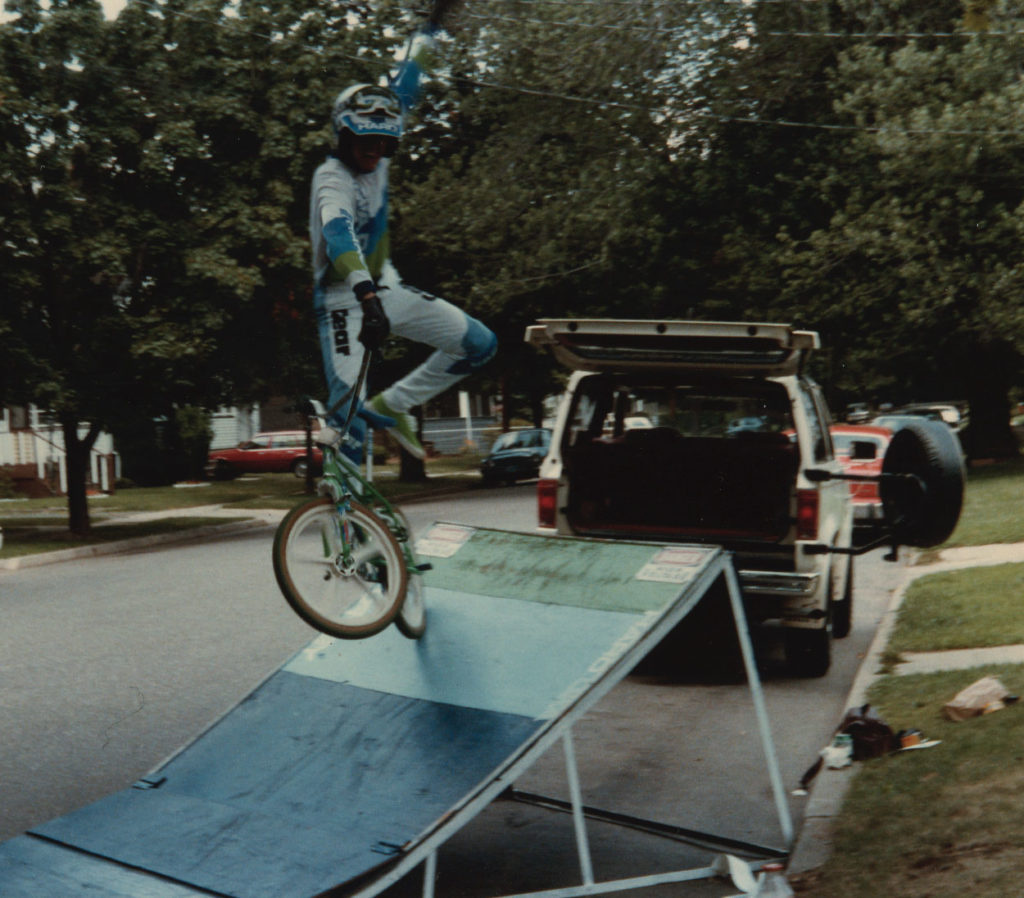 For more BMX and brittle crazines pick up my book, "The Average BMXer" available on Kindle, and on Lulu.com in e-pub and Hardcover form.