It's about 1987. Uniforms are still a thing and I have a custom HVTT jersey on. Haro pants were the ticket and I am trying to wreck my 48 spoke peregrines doing
Miami Hop Hops. Odd times indeed inside the 4-H club in Somerset, NJ. Oddly, I would be riding for General Bikes about a year or so later and then be their team manager for a hot minute.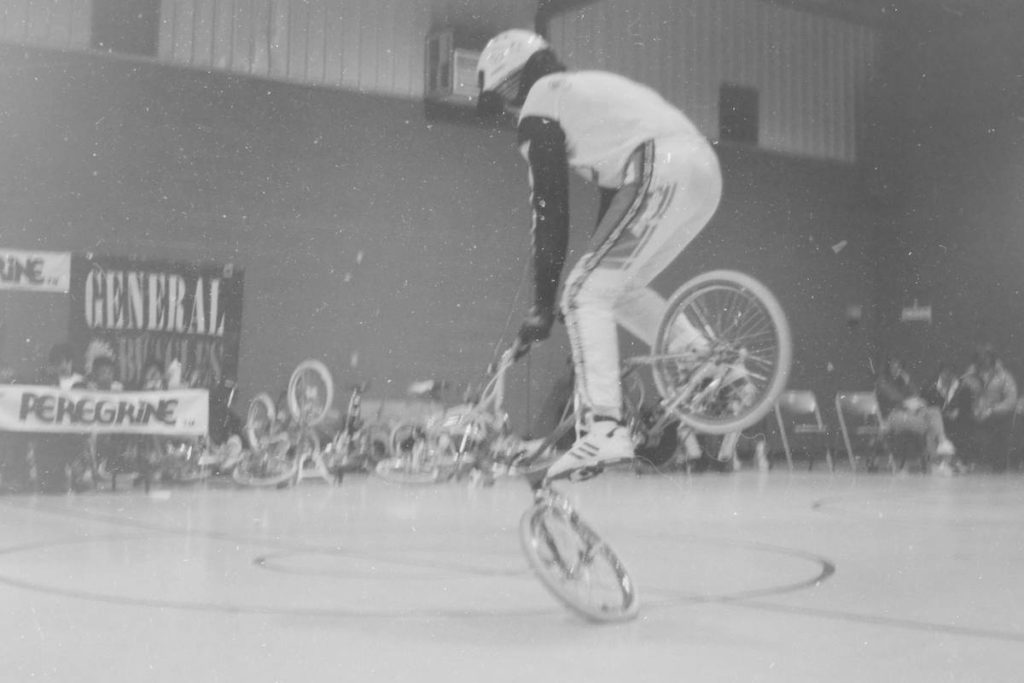 For more BMX and brittle crazines pick up my book, "The Average BMXer" available on Kindle, and on Lulu.com in e-pub and Hardcover form.