Voelker flyout on Tom Nieradka's blue whale in Dunellen, NJ on my short lived Kuwahara stint. I hated those bikes.
Loved the Airwalk sneakers though. That ramp had like one side of sweet spotness and the rest was a mess. Had a cool channel though and it's where I learned how to ride in on a ramp. Dunellen locals circa 1987.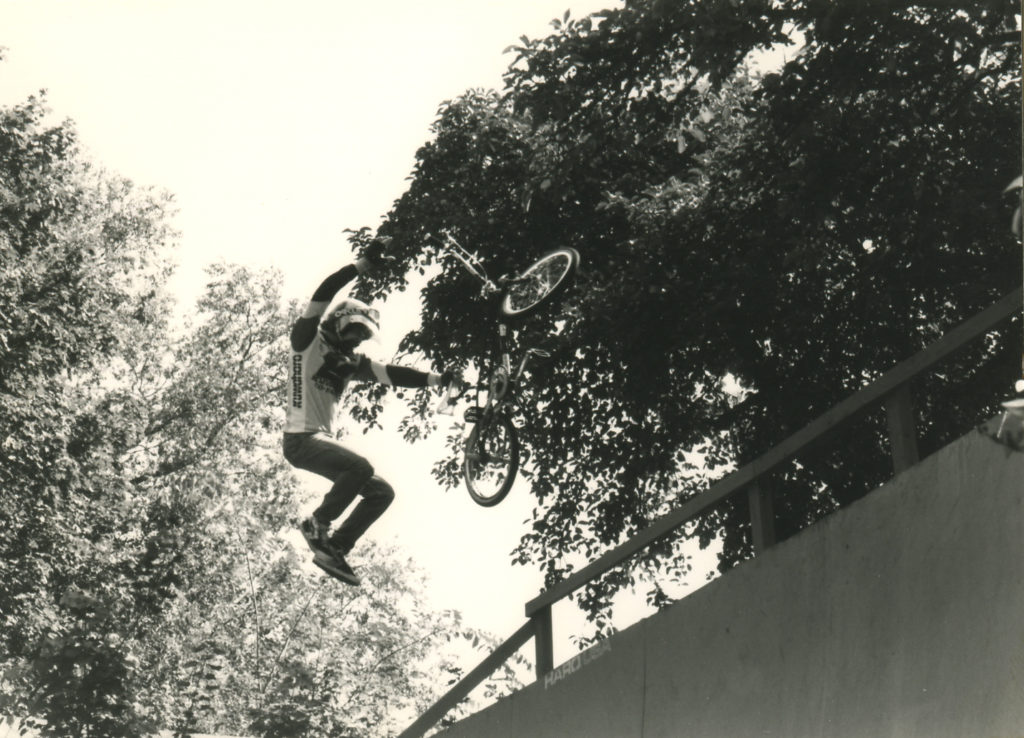 For more BMX and brittle crazines pick up my book, "The Average BMXer" available on Kindle, and on Lulu.com in e-pub and Hardcover form.