I had the worst can cans…trying to stretch that long body over a top tube was a PIA.
The golden age of the Ramp-Ateria when riding was just for fun.
At least my shorts are longer in this photo…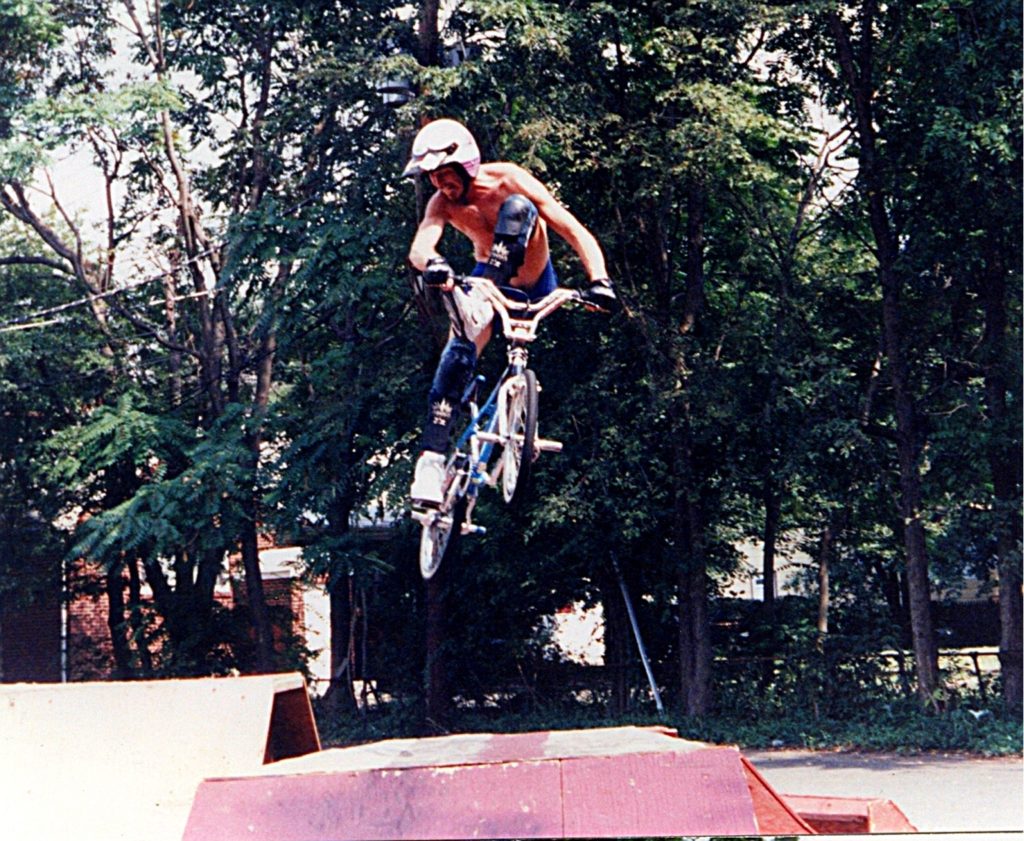 For more BMX and brittle crazines pick up my book, "The Average BMXer" available on Kindle, and on Lulu.com in e-pub and Hardcover form.